Mediation FAQs
Q. What is mediation?
A. North Carolina law defines mediation as "an informal process conducted by a mediator with the objective of helping parties voluntarily settle their dispute." This process is carried out at a mediated settlement conference, and the conference itself is often referred to as a mediation.
Q. Why has my case been referred to mediation?
A. In order to empower parties to resolve their legal disputes and to help judges better manage our court system, with few exceptions, civil cases filed in North Carolina superior courts are referred to mediation. In this respect, your case is not unique. Any dispute, whether or not a lawsuit has been filed, can be mediated.
Q. What are some advantages to mediation?
A. Mediated settlement conferences offer participants the opportunity to settle their case without lengthy litigation or a trial. If you are successful in resolving your dispute, you may reduce the amount of time you spend participating in litigation and eliminate the stress associated with litigation and trial. Participating in mediation allows you to have more input and control over how your case is resolved. Finally, litigation can be expensive for the parties, and resolving your case through mediation may save you money.
Q. Who is required to attend a mediated settlement conference?
A. Generally speaking, once your case has been ordered to mediation in civil superior court actions, the parties to the lawsuit and their attorneys are required to attend. Under certain circumstances, insurance carriers are also required to attend mediated settlement conferences.
Q. Where will my mediated settlement conference be held?
A. Most often, the conference is held at the law office of an attorney representing one of the parties. If a location cannot be agreed upon, the conference will be held at a neutral location in the county where the case is pending.
Q. What is the mediator's role?
A. A mediator's goal is to help you and the other participant(s) resolve your dispute by helping the parties communicate as openly as possible and see the dispute from the other party's perspective. A mediator does not act as a judge or jury or make decisions for the parties during a mediated settlement conference. He or she is to remain neutral at all times.
Q. What sets you apart as a mediator?
A. My varied legal background enables me to mediate in many practice areas. In addition to a deep commitment to helping all parties work to achieve a satisfactory outcome, I have the ability to sort through numerous details and help the parties focus on what is truly important to them and their case. I stay calm in tense situations and help others to remain calm. All parties involved in the mediation process will appreciate my patience, persistence, and excellent listening skills.
Q. What type of cases do you mediate?
A. I have handled a wide variety of civil cases in my practice, which began in 1995. I also have nonprofit experience from service as General Counsel of a mental health organization. My practice areas have included:
Bad Faith/Extra-Contractual Claims
Certificate of Need ("CON") Litigation
Civil Penalties before the Office of Administrative Hearings
Condemnation Law
Contract Disputes
Contract Negotiation and Interpretation
EEOC Charges of Discrimination
Employment Law Issues
Insurance Coverage Disputes
NC Department of Labor Complaints
Personal Injury
Railroad Disputes
Unfair and Deceptive Trade Practices
Wrongful Death
Wrongful Termination
For more information about my experience and credentials, please see the "About" page of this website.
Q. What happens during a mediated settlement conference?
A. To begin the conference, the mediator explains the mediation process to you and the other participants in an opening session. He or she generally asks the attorneys to describe the case from their perspective. Once each side has had an opportunity to fully express those views, the mediator typically begins the negotiation process. At this point, it is customary for the parties to go into separate rooms, so that the mediator has an opportunity to speak privately with each party and attorney. Such a session is referred to as a "caucus." A caucus allows each party and their legal counsel to speak openly and frankly about the dispute with the mediator.
As a general rule, the mediated settlement conference will consist of a series of caucus sessions with the mediator. During these sessions, you should expect the mediator to explore the strengths and weaknesses of your case, as well as the benefits of settling. He or she may suggest settlement options for the parties' consideration. It is also customary for the mediator to convey offers and counteroffers that the participants propose.
Q. Will my attorney be with me throughout the conference, and will I be able to speak privately with my attorney if I need to?
A. Yes. After the opening session, you will generally be alone with your attorney while the mediator speaks with the other participant(s). If you need to speak with your attorney privately, always feel free to ask the mediator for a chance to do so.
Q. Will the mediator disclose confidential information I have shared to the other participants?
A. You and the mediator will discuss what information shared during caucus may be disclosed to the other participant(s). The mediator will not disclose confidential information learned during a private session with you and your attorney if you have instructed him or her not to do so. Mediators are bound to maintain the confidentiality of all information obtained during the mediation process.
Q. Do I have to agree to the settlement terms proposed at a mediated settlement conference?
A. No. You (as well as every participant to a mediated settlement conference) determine whether and on what terms you are willing to settle your case. Not every case can be settled, and you will not be forced into an agreement. If the parties are successful in resolving their dispute, the terms of the agreement will be put in writing and signed. Under those circumstances, your case would not go to trial and would eventually be dismissed. If you do not resolve your case during a mediated settlement conference (which is referred to as an impasse), you retain your right to a trial or to explore settlement possibilities at a later date, with or without the aid of a mediator.
Q. In what areas of North Carolina do you provide mediation services?
A. I provide mediation services in the following areas of North Carolina: Wake County, Durham County, and Orange County (the Triangle), as well as other counties near Wake (Alamance, Chatham, Cumberland, Edgecombe, Franklin, Granville, Harnett, Johnston, Lee, Moore, Nash, Vance, Warren, Wayne, and Wilson). Depending on the practice area involved in the mediation and the length of the commitment, I will consider travel to other parts of North Carolina as well.
Q. How much does it cost to mediate a case with you?
A. If the parties designate me as a mediator, I charge $200 per hour for mediation services plus a one-time, administrative fee of $200. A mediator's fees is customarily shared equally by the parties.  I charge $100 per hour for travel outside the Triangle area. To schedule a mediation, please call me at 919.632.1715 or e-mail me at [email protected].
Some information contained herein has been adapted or borrowed from the Dispute Resolution Commission's brochure for the Superior Court Mediated Settlement Conference Program and from Frequently Asked Questions about mediation found on the NC Court System's website (www.nccourts.org).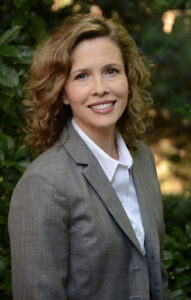 Foppiano Mediations
Christie M. Foppiano
Attorney and DRC Certified
Superior Court Mediator
Phone: 919.632.1715
Fax: 919.439.6429
PO Box 4661, Cary, NC 27519-4661