Separating Together
Divorce transformed. Separation with dignity, privacy, and compassion.
Christie Foppiano is a member of Separating Together, a collaborative law practice group. Separating Together is comprised of individual law firms, child neutral specialists, financial neutrals, and divorce coaches. Members of the practice group help families transition through divorce in a peaceful and cooperative way using the principles of collaborative law. All attorney members are trained in collaborative law. They have agreed not to litigate, believing that the courtroom process is financially and emotionally draining and time-consuming, while causing long-term damage to children and relationships.
Collaborative law principles require attorneys and clients to sign a pledge, known as a Participation Agreement, to share information openly and to participate in good faith. Attorneys are allowed to withdraw if the clients are unable to reach an agreement. The advantages of collaborative law include privacy, control over the outcome, less emotional turmoil, and lower costs. The collaborative process can help you build a new life with your dignity, your self-respect, and your financial assets intact.
Divorce does not have to bankrupt you or turn you into someone you don't recognize.
Benefits of collaborative divorce include:
Rather than a judge, you and your spouse control the timing of the process.
Your children's needs are considered at every step of the process.
The cost of the collaborative process is more affordable and predictable than litigation.
The process is private and voluntary, rather than public and mandatory.
Communication and cooperation between you and your spouse is encouraged rather than prohibited.
You are able to make decisions in an environment that is safe and supportive.
You and your spouse focus on a solution that works for both of you, not just one of you.
The process considers not only the legal aspects of divorce, but also the emotional, financial, and practical aspects.
When the process is over, you and your spouse are able to maintain a cordial and respectful relationship.
For more information about Separating Together or the collaborative process, visit separatingtogether.com.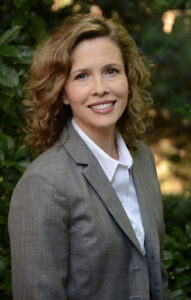 Foppiano Mediations
Christie M. Foppiano
Attorney and DRC Certified
Superior Court Mediator
Phone: 919.632.1715
Fax: 919.439.6429
PO Box 4661, Cary, NC 27519-4661